Brazil News
| RIO DE JANEIRO – Military Police Sergeant Luiz Fernando Conceição Filho, 46, yesterday won the photo contest "Rediscovering Downtown Rio," sponsored by the City of Rio.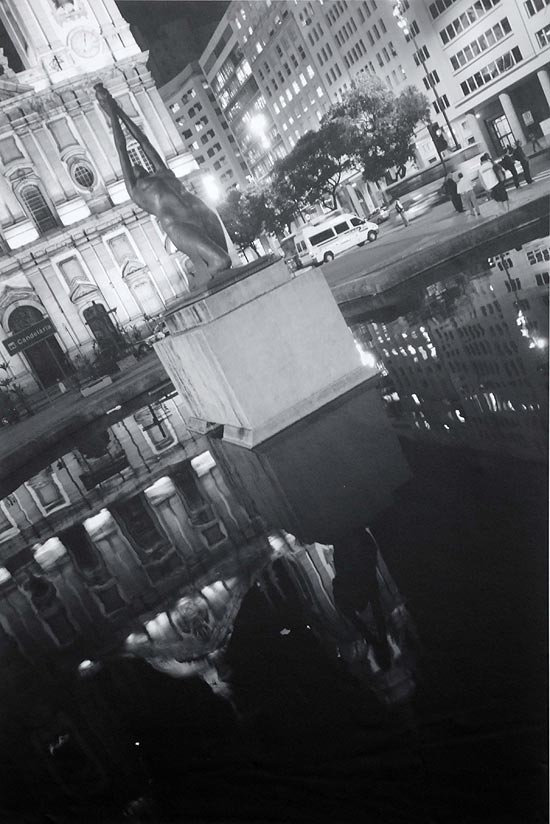 Woman with Vase Fountain (Photo: Luiz Fernando Conceição Filho/Folha de Sao Paulo)
Conceição won the contest with a black and white image of Woman with Vase Fountain, which sits in front of the Candelaria Church. The bronze art-deco piece was done by sculptor Humberto Cozzo, 30 years ago. The sergeant shot the photo three years ago with an amateur camera.
"The competition is part of a strategic plan. With this work, we put these pieces on the tourist route. Rio owns the largest collection of outdoor monuments in the country. These pieces reflect all of the ages and styles of our city. The intention is to give a new interpretation for them and to value them," the municipal secretary of conservation of Rio, Carlos Roberto Osorio, told Folha de Sao Paulo. The secretary was one of the masterminds behind the competition. The Parks and Gardens Foundation organized the event.
In January, the 40 best works will be part of an exhibition that will be open to the public at the Cultural Train of Corcovado, in Cosme Velho.
Read also: More Articles from Brazil Dispatch
Source(s) for this article: Folha de Sao Paulo