Brazil News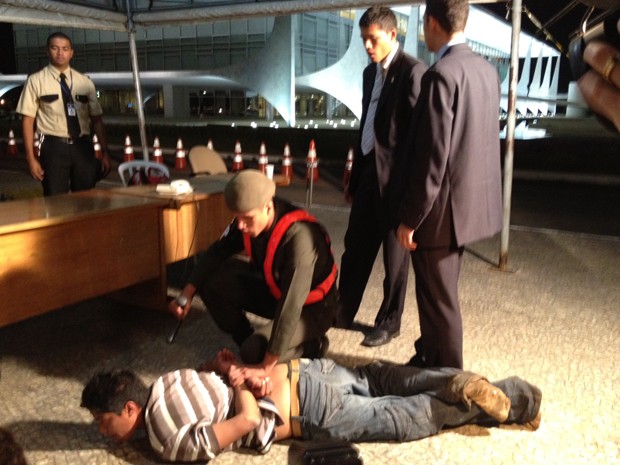 RIO DE JANEIRO – A troubled man tried to break into Planalto, the Brazilian Presidential Palace in Brasilia, Tuesday evening, reported online media. The man, who appeared as President Dilma Rousseff worked in her office around 7 p.m., claimed to be the president's husband.

President Rousseff's 'Husband' Detained
News reports described the 29-year-old man as "clearly disturbed and very dirty, with torn clothes and shoeless." According to G1, after the president's security detail immobilized the intruder, he claimed to be Rousseff's husband. "I am the husband of Dilma Vana Rousseff. I'm her husband," he said, and "Will you marry me, my love?"
According to the Palace guards, when the man approached, the soldier in charge of protecting access asked him to back up, but he did not obey. When the man continued to approach, the soldier fired two rubber bullets at the ground.
The intruder then attacked the soldier and the two struggled briefly, rolling down an access ramp toward the street. Alerted by the sound of gunfire, other guards from the Presidential Guard Battalion soon appeared and pinned the young man down.
Rather than arresting the intruder, they dispatched him to the Psychiatric Wing of the Regional Hospital. According to the guards who work in the Palace, the young man had approached several times over the last two days, each time claiming to the "husband" of Dilma Rousseff.