Brazil Flora & Fauna News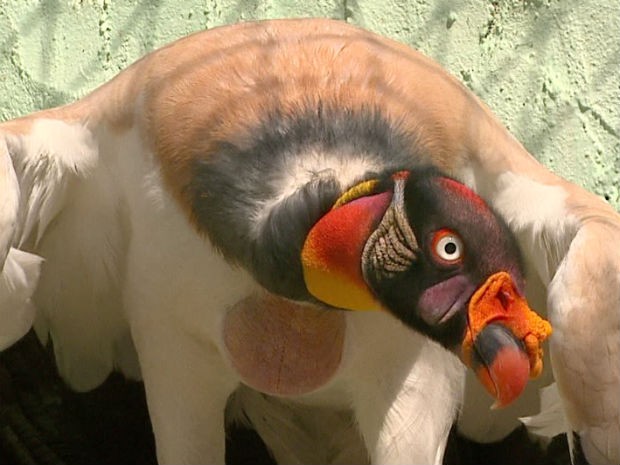 RIO DE JANEIRO – Police in Sao Paulo are investigating the alleged theft of a king vulture egg from Mourao Ecological Park in Leme. The egg disappeared on Aug. 29, just two days before the endangered species was to hatch.

Endangered King Vulture Egg Stolen
The egg disappeared from an enclosure surrounded by walls and screens. According to officials, the adult birds inside the enclosure attacked to protect the egg.
The handler who was solely responsible for feeding the birds and cleaning the cage arrived for work Wed. (29) and noticed that the enclosure door was open and the lock missing. "I called the technician to take a look, and we saw that the egg was not there anymore," the handler told G1.
They found no evidence of the chick and no trace of the shell. At 15 centimeters (about 6 inches), the egg is four times the size of a chicken egg. Captive breeding is difficult because the female of the species only produces eggs every four years.
The king vulture, the largest and most colorful of the pieces, is typical of Latin American birds threatened with extinction. It is up to three times the size of the most common type. The breeding pair has already produced one chick, which remains in the enclosure.
Biologist Edilson Jose Guerra explained that the egg was mature enough that the thief could have hatched it in an incubator. "It is the only Brazilian vulture whose population is threatened by environmental degradation. It is such a beautiful bird, so beautiful and highly coveted by traffickers. It is a rare bird and people know that the rarer the bird the greater its market value," said the biologist.
Police have no suspects. According to IBAMA, hunting, capturing or using native species of wildlife without permission is a crime. The penalty ranges from six months to a year in jail and a fine.
In June, thieves took a pair of the same species of endangered vultures from Sabia Park, Uberlandia, in neighboring Minas Gerais state.