Brazil News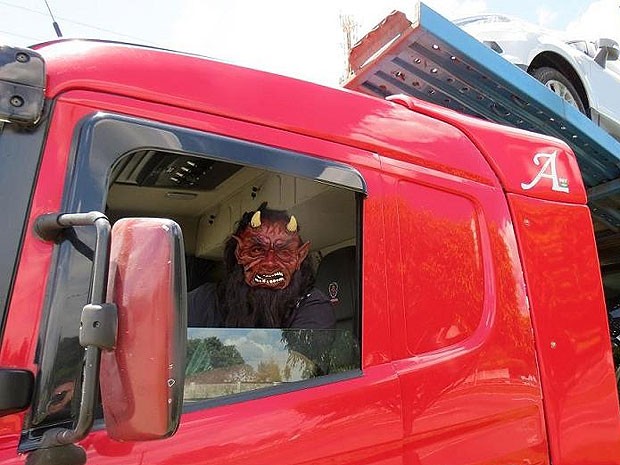 RIO DE JANEIRO – Federal Highway Police (PRF) arrested a 'chupacabra' masked trucker in Bahia state over the three-day weekend for driving dangerously, reported online media. According to the PRF, the big rig driver wore a mask in an attempt to scare other drivers.

'Chupacabra' Driving Big Rig Arrested
Motorists frightened by the trucker's appearance called the highway patrol to report the unusual sight. Highway patrol officers pulled the truck over at KM 550 on the BR-324, near the town of Amelia Rodrigues, Bahia, Friday, Brazilian Independence Day.
According to the PRF, the driver was carrying a load of automobiles from a factory in Camacari to Sao Paulo. The driver told police that he intended to intimidate other drivers. They released the driver after booking him into the Camacari Jail.