Brazil News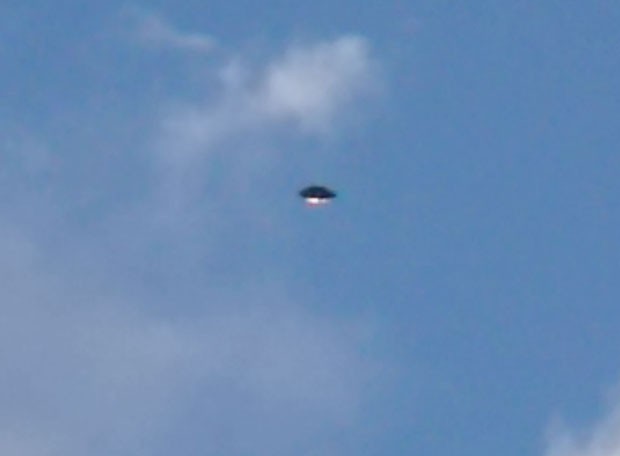 RIO DE JANEIRO – Four teenagers playing in the backyard of a home in Southeastern Brazil last Sunday (26) recorded images that seem to show a flying saucer, reported online media. The teens recorded the video at about 3 p.m. in Tres Pontas, Minas Gerais state.

Brazilian Teens Record Video of UFO
In the video, the UFO appears between the clouds. When the children zoom in on the object, it comes into focus for a few seconds in the center of the screen. Shortly after, the object disappears. The audio accompanying the video reveals astonishment in the voices of the adolescents. "For sure, it is a spaceship. I'm certain," said one of the children.
Lais Aparecida da Silva Correia, a lawyer who uploaded the video to the "You Report" section of the Portuguese-language news site G1, said the incident left everyone scared after the recording. "They saw something strange in the sky and began to shout. Then they called the adults. It seemed like quite a spaceship. We thought it best to upload the video to find out what it actually was," Lais told a reporter.
A Minas Gerais-based reporter for the news site contacted a representative of the Brazilian Air Force (FAB) via email seeking comment. As of Friday (31), the reporter had not received a response indicating whether the FAB was aware of any UFOs in the airspace of Minas Gerais.