Brazil Flora & Fauna News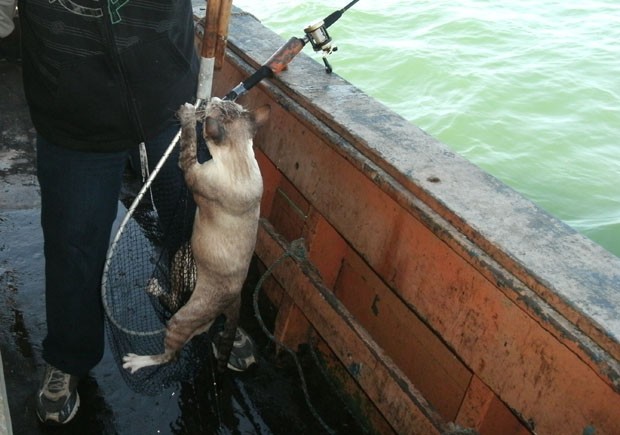 SAO PAULO — Fishermen 'caught' a cat on the high seas off Santos, São Paulo, last weekend, reported online media. Fisherman Adryano Tussing, 29, rescued the animal from the open ocean about 15 km (9.3 miles) off the Santos coast during a fishing trip on Sunday afternoon.

Fisherman Catches Cat on High Seas
Tussing says that he doesn't know how the animal got there. "I was fishing and my companion said there was a cat swimming in the water, floating near the boat. I looked for a net, he grabbed it and pulled the cat from the water. The first thing I thought when I saw it was to pull it from the water," the fisherman told G1.
The fishermen sensed the animal's distress right away. "Soon after we got him aboard, he ran to the cabin of the boat and stayed there. We tried to give it food and water, but he didn't want anything. He stayed in a bunk and when somebody tried to get close, he became agitated, but he didn't hurt anybody," said the fisherman.
In an interview with G1, veterinarian Luciana Santiago de Nardo said that the cat would have become aggressive due to stress. "He went through a great trauma, involving risk of death. If it's an ally cat, he would naturally be a bit more aloof. Trauma would have enhanced that, so he would become agitated by any approach, food and even water," she explained.
Luciana also explained that the animal was very lucky that the fishermen rescued him. "A cat can swim until it becomes tired but if the water is cold hypothermia can set in and lead to drowning. How long it can swim varies depending on the physical condition of the animal," she concluded.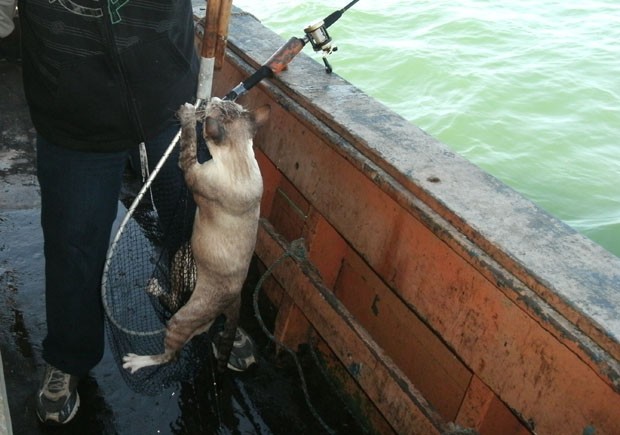 Brazil Dispatch is the leading source for unique Brazil News online.

Last updated: August 1, 2012 at 12:23 pm