Brazil Travel & Tourism News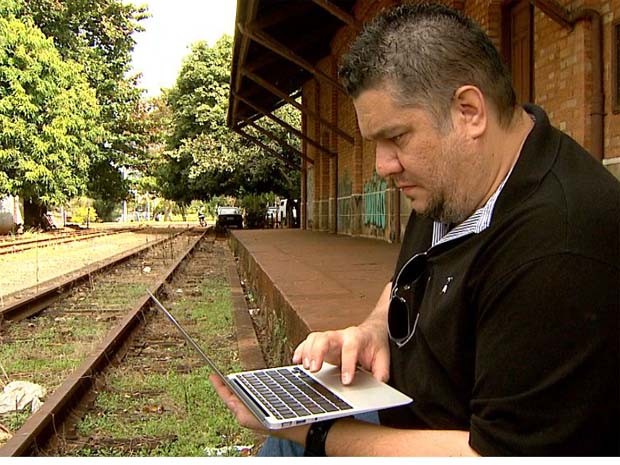 SAO PAULO — A train lover from Ribeirão Preto, in São Paulo state, has decided to tell the story of the more than 5,000 railroad stations in Brazil. Ten months ago, designer and railroad enthusiast Marcelo Tomaz began spending his days off dedicated to the project Estações Brasileiras, or Brazilian Stations, which he created.

Railroad Lover Documents Brazil's Train Stations
So far, Marcelo has visited more than 200 stations in the states of São Paulo, and neighboring Minas Gerais, all documented on the website he created. The railroad lover estimates that it will take 20 years to complete his project.
During his travels, Marcelo has seen some stations in ruins and others restored, turned into restaurants, museums and cultural centers. "It's very rewarding because when you talk about the project, everyone says how much they love the idea and it motivates you. The major fuel of my project is this: to be able to show people something they have not seen," he told G1.
He says that his passion for trains and railroads began at age seven, when his grandfather took him on train trips. "When I started this project, I clung to this history. My grandfather always lived in Ribeirão and he had to travel monthly to Aguaí, in São Paulo, to receive his pension. He would take me along when he went and I would always wait excitedly for that day each month."

The site Tomaz created is serving as a research tool for two architects who are writing a book on the history of the railroad in Ribeirão at the time of the ciclo do café, or coffee boom of the 1800s.
Former railway worker Jair de Oliveira spent 25 years maintaining the old Ferrovia Paulista, or Paulista Railroad in the city. He says the station building in Ipiranga was so important because it was a reference point for the residents. "[The neighborhood] was known as Barracão, after a long time that changed. Say Barracão and everybody knew where it was."
On his website, where you can find photos and brief histories of the train stations he has visited (in Portuguese), Marcelo describes himself as a "cartoonist, illustrator, art director, designer columnist and now creator of this project, which I hope to be able to complete fully. It's a long project, time-consuming and requiring not only money, but neurons, makes you think, requires order, organization, and, finally method."