Brazil News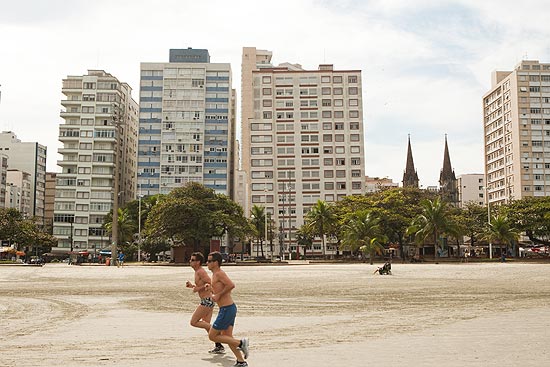 SAO PAULO – The now-famous leaning highrises of Santos, on the São Paulo coast, tilt by as much as 5 feet 11 inches, according to a study by the city. The study identified 65 buildings in the beach area of the city which lean between 0.5 and 1.8 meters (1′ 7.5″ and 5′ 11″).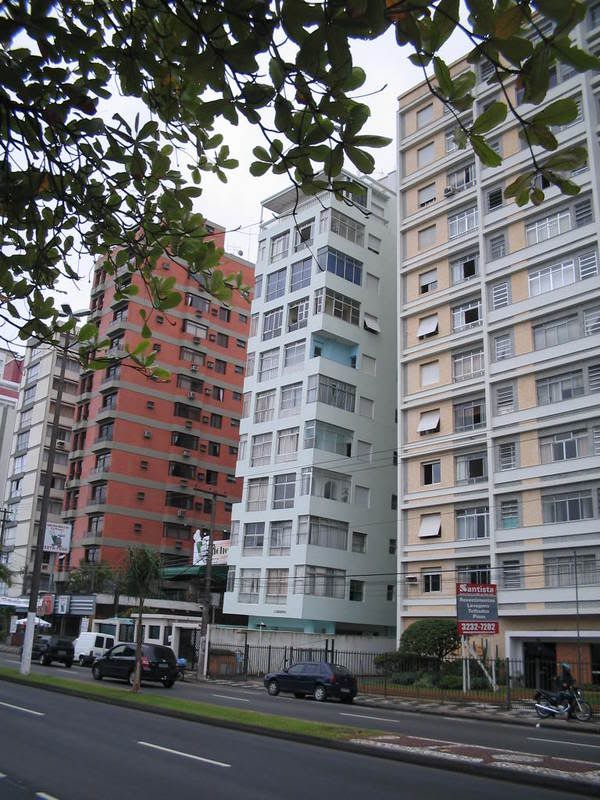 Famous Leaning Highrises of Santos
Engineers evaluated 651 buildings beginning in 2008. Although the results of the study were "troubling," the buildings are not in danger of being demolished or condemned. It is possible that the city will require some of the buildings be "straightened," as it has done with others over the years.
The soil composition in Santos is the main cause of the problem. Formed by interleaved layers of sand and clay, the ground is "soft," explained University of São Paulo Professor Carlos Eduardo Maffie to Folha de São Paulo.
The pressure exerted by other buildings in the affected neighborhoods contributes to the problem. Ideally, the foundations of buildings should reach bedrock, which in the region is about 50 meters (164 feet) deep. Between 1950 and 1970, however, to save building costs foundations were only 4 or 5 meters (13 to 16 feet) deep.
The crooked buildings cause major headaches for some residents. Shimming furniture, uneven floors and a tilted view from the balcony are common, but the main problem is devaluation of the property. When you try to talk to residents and landlords about living in one of these apartments, what you hear most is: "I don't want to talk about it because it devalues the building even more."
Andressa Taffarel and Natália Cancian, reporting in Folha de São Paulo, tell the story of Marcilia Ribeiro, 69, who moved from Campinas to return to her hometown six years ago. She did not think twice when buying an apartment overlooking the beach and in a well-tilted building for a "bargain" U.S. $80,000 dollars.
"Where could you live facing the sea for this value? Furthermore, I was born here, I know that these buildings will not fall," she told the reporters. One of the assessments made by the engineering report sobered Marcilia up, though – that, if not straightened up, Block B of Nuncio Malzoni, constructed in 1970, where the tilt is now 1.7 m (5'6"), could collapse.