Brazil News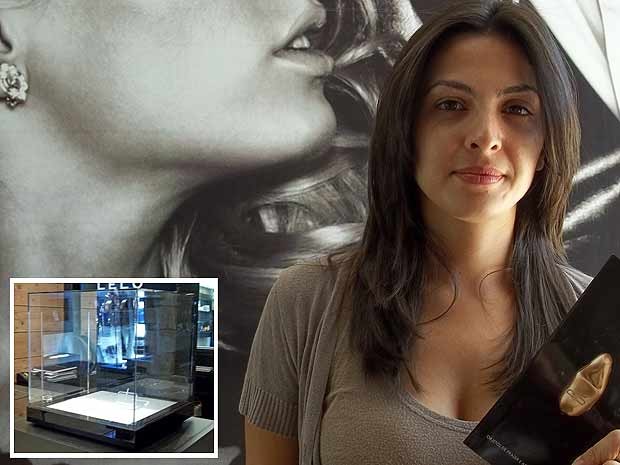 BRASILIA – An armed man robbed a sex shop in the capital on Wednesday evening, taking only an 18-carat gold-plated vibrator. The robber forced the clerk to take the item, called Nea and sold by special order only, from a display case. The vibrator retails for about U.S. $4,000 dollars.
18-Carat Gold-plated Vibrator taken
Only one employee was in the store at the time of the robbery. "He entered, greeted me, then showed a pistol under his belt and announced the robbery. He demanded money but I told him we didn't have any. Then he saw the Nea, which was in a display on the counter, and ordered me to open the case," the employee told G1.
She went on to describe the robber as "very handsome, well dressed and quick" – the robbery lasted only about five minutes. Before leaving, the good-looking gunman secured the clerk's hands and mouth with duct tape. He locked her in the store bathroom before fleeing with the 18-carat gold-plated vibrator.
According to Vanessa Baldini, owner of the erotic boutique, which caters to affluent residents of Brasília, the robber got a bad deal. "He got away with a white elephant in his hand. He can't melt the 18-carat gold-plated vibrator down [for gold] because it is stainless steel at its core. He didn't take the charger, so he can't use it. I don't know what he'll do with it – I'll leave it to the imagination,"
The businesswoman believes, however, that for clients who order the piece it would be priceless. "The intent is to say that you cannot put a price on her pleasure." At least three clients expressed interest in ordering one of the golden devices, but so far, she has not sold one.
Vanessa just opened the shop two weeks ago and she was to have the gold vibrator on display for another week. Besides being concerned for the safety of her employee, she didn't know if she would be responsible for the missing item. "We do not know if we have to bear the loss," said Vanessa.