Brazil News
| RIO DE JANEIRO – Sexy superstar, American songbird and actress Jennifer Lopez, 41, seems to have loved spending Carnaval in Brazil.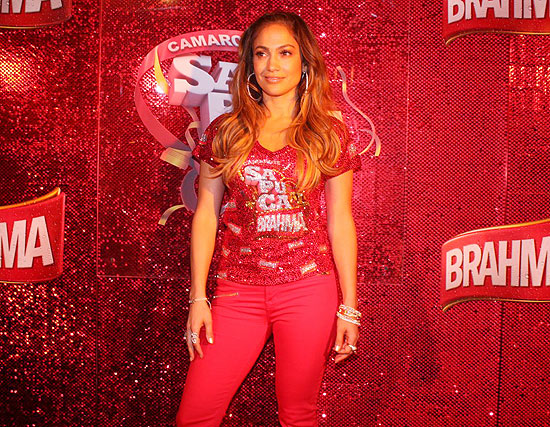 Jennifer Lopez in Rio's Carnaval 2012 (Photo: Fabio Martins/AgNews/Folha de Sao Paulo)
Back in the United States, after being the guest of honor and poster girl for Brahma Beer, she tweeted a message that speaks of the Carnaval season in our country.
"A big kiss to all my Brazilian friends of Brahma!," she tweeted. "Rio was wonderful, thank you I will always remember the Carnaval of 2012!"
And thank you, Jennifer…we'll always remember you! We hope you return next year.
Read also: More Articles from BD
Source(s) for this article: Folha de Sao Paulo